Marina d'Erba Rosa
DISCOVER EASTERN COAST IN CORSICA
The "Isle of Beauty" suits its nickname: from beaches by a turquoise sea to lush mountains, Corsica is packed with natural wonders. And you'll find the island's rich cultural heritage in its village and towns. Ready to discover Corsica's most beautiful places?
CORSICA'S NATURAL BEAUTY
Just looking at the Costa Serena is enough to win you over. The East Coast's 33 communes are dotted along the coast and nestled in the mountain region. This little corner of paradise is called Ghisonnacia.
Corsica's sandy beaches and turquoise sea are perfect for lazy days and anyone who wants to enjoy some watersports during their holiday. Swimming, diving, sea kayaking and snorkelling, are all on offer at Corsica's incredible beaches.
Moving inland, Corsica is home to some stunning landscapes. You'll find plenty of new activities in its mountains and forests. Via ferratas, canyoning, climbing or horse riding – there's something fun for everyone.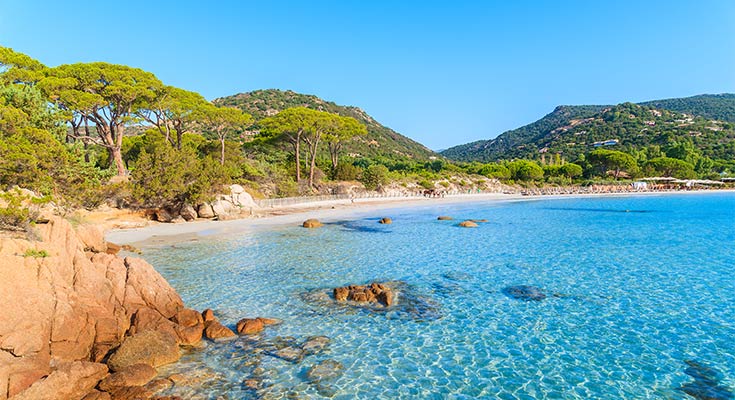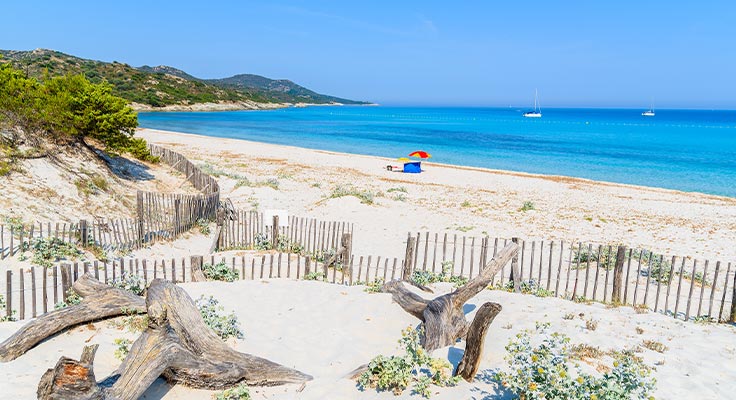 CORSICA'S CULTURAL HERITAGE
In addition to being a stunning island, Corsica also boasts a rich cultural heritage. Its traditions, architecture and local cuisine are guaranteed to awaken your senses. Throughout your stay in Ghisonaccia, make the most of Corsica's incredible heritage.
Throughout history melting pot of cultures populated Corsica and each one has left its remains. If you love all things ancient, then you must visit the magnificent Archéologie d'Aléria Museum. While in this town, you can also explore its Carthaginian, Etruscan and Roman ruins. Then head to the Alesani Convent followed by the Orezza thermal spa. And don't forget the Castagniccia churches with their unique architecture. In Bastia, the citadel is the place to see.
And if you're a foodie then you love Corsican cuisine! You can't spend a holiday on this island with enjoying the local dishes. At markets or in restaurants, sample Corsican cured meats, Corsican cheeses, canistrelli biscuits and various Corsican honeys. All washed down, of course, with a bottle of local wine!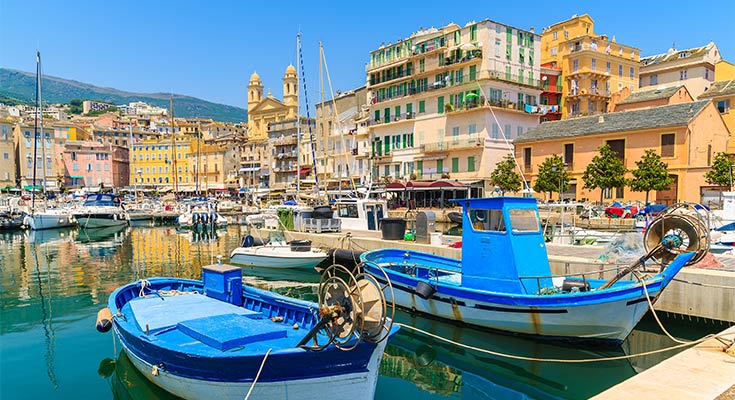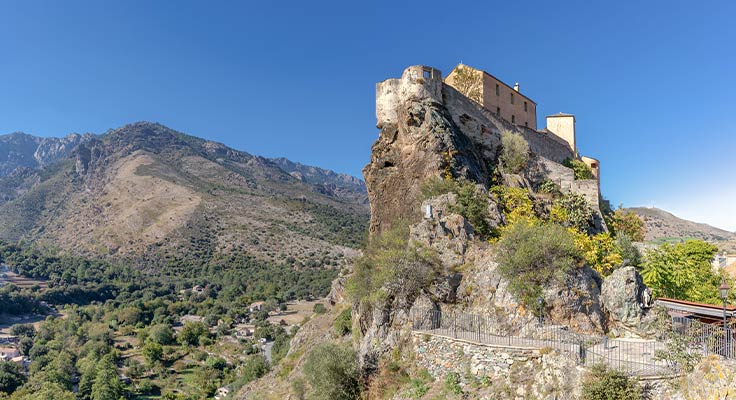 CLOSE TO GHISONACCIA
Ghisonaccia is close to numerous tourist attractions. With family, friends or as a couple, head out to discover the many wonders of Corse-du-Sud.
Palombaggia, Santa Giulia, Roccapina, the Lavezzi Islands… Corse-du-Sud's beaches are famous for their beauty. Head out on a walk or bike ride and stop at the hidden creeks that line the coast.
And birdwatchers will love the lagoon of Urbino, the second largest lagoon in Corsica. Grab your binoculars and admire grey herons, kingfishers and eglets. Once done, settle down and dig into the lagoon's delicious oysters and mussels.
Between Urbino lagoon and the beach, you'll find the forest of Pinia, one of the last maritime pine forests in Europe.
Hikers will love the trails along the Aiguilles de Bavella and Vallée de la Restonica. Over the course of just a few kilometres, you'll find lakes, natural pools, amazing views as well as protected wildlife.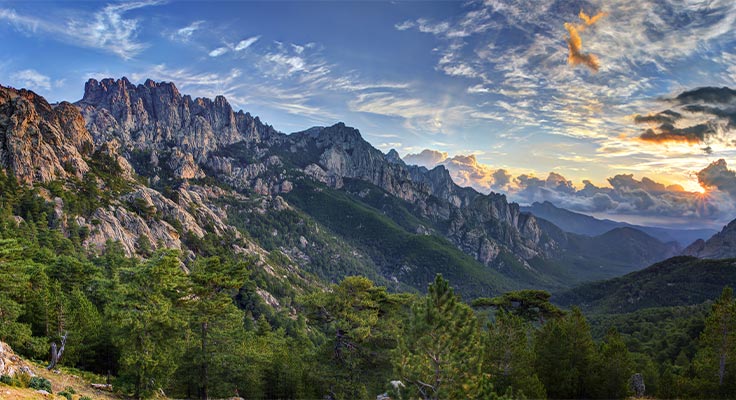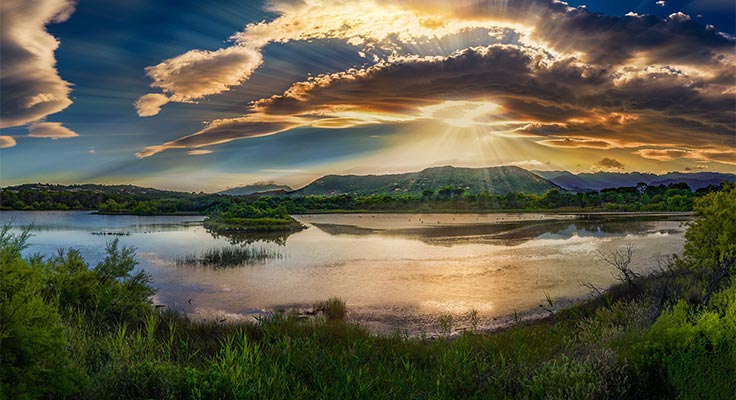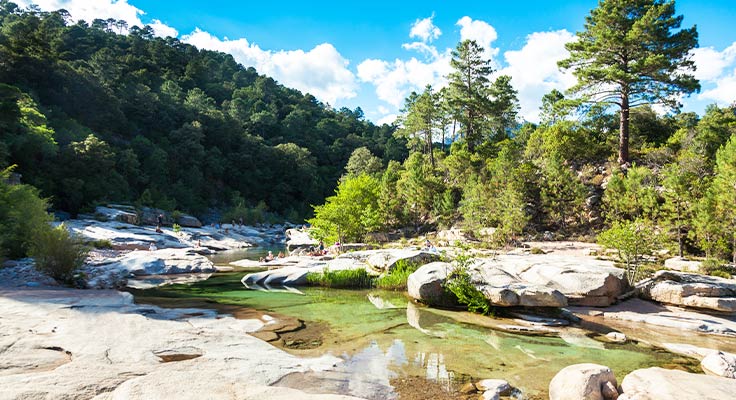 ACTIVITIES NEAR THE CAMPSITE
Situated in Ghisonaccia in eastern Corsica, the Marina d'Erba Rossa campsite offers a range of different activities. But, if you want to go a bit further afield, you'll find plenty to do near the campsite. There are numerous tourist attractions only a few kilometres' away.
Activities near the campsite:
Sea diving: 17 km
Canoe-kayaking: 14 km
Pedalos on the campsite's beach
Tree-walking: 1 km
Horse riding centre: 500 m
Golf course: 60 km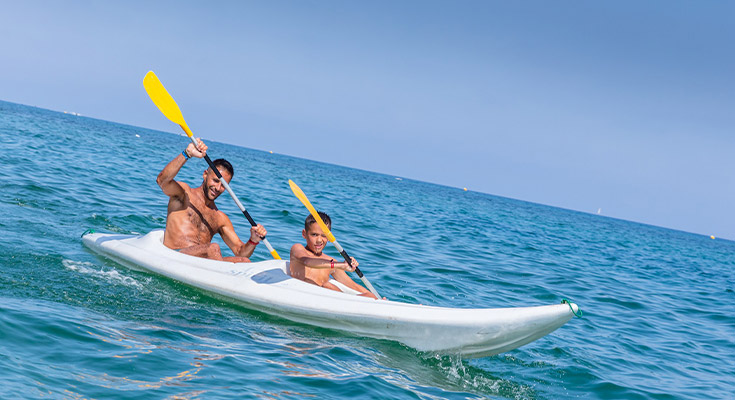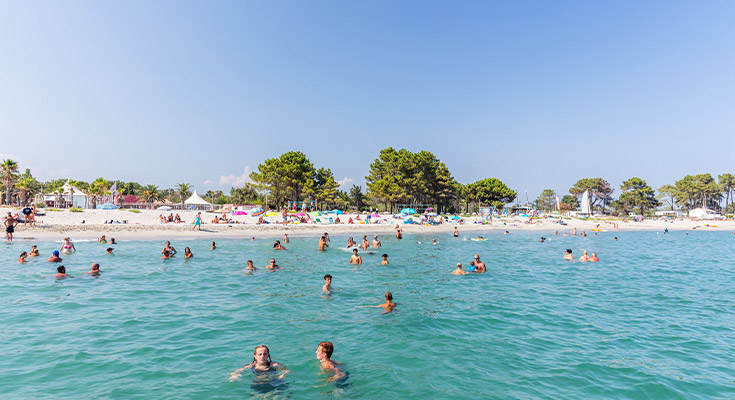 KEY CULTURAL EVENTS
Cultural events and festivities are held throughout the year. Make the most of your time at Marina d'Erba Rossa by going to some of the island's amazing events.
Key events:
Tour de Corse Automobile rally: June
Settembrinu di Tavagna (music festival in Bastia): September
Festimare on Ile Rousse: beginning of May
Calvi on the Rocks: beginning of July
International Comic Strip Festival in Ajaccio: June
Ciném'Affiche in Porto Vecchio: September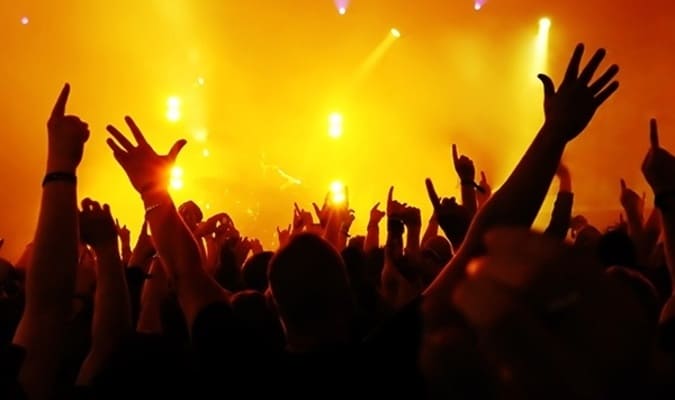 DISCOVER ALL THE ACTIVITIES HELD AT MARINA D'EBRA ROSSA CAMPSITE