Marina d'Erba Rossa
DISCOVER SOUTH CORSICA
Settle down in a Corse-du-Sud campsite for a fantastic holiday with family or friends. Corse-du-Sud is a department on the "Isle of Beauty" and home to prehistoric sites, idyllic beaches, natural treasures, a rich architecture and traditional villages. It's Corsica's most popular tourist destination. Use your holiday to discover all the wonderful sights and sounds that Corsica has in store for you.
THE BEACHES
Corse-du-Sud is famous for its sandy beaches and exceptional marine life. Relax, play games or, if you fancy some sporty thrills, there are plenty of water sports: sea diving, fishing, sea kayaking, jet skiing…
You'll love the east coast beaches of Ghisonaccia, Pinia and Calzarello as well as numerous busy and quieter beaches in the seaside resort of Porto Vecchio. If you head to Bonifacio, you'll find several creeks and stunning beaches.
The west coast is a series of gulfs: Ajaccio with the Sanguinaires Islands, and the Gulfs of Sagone, Porto and Girolata…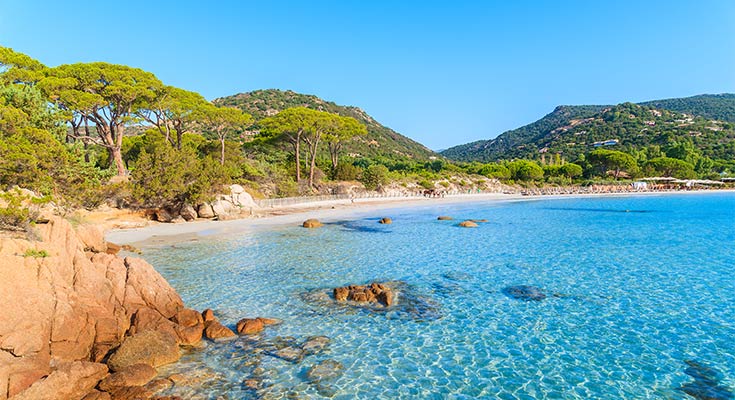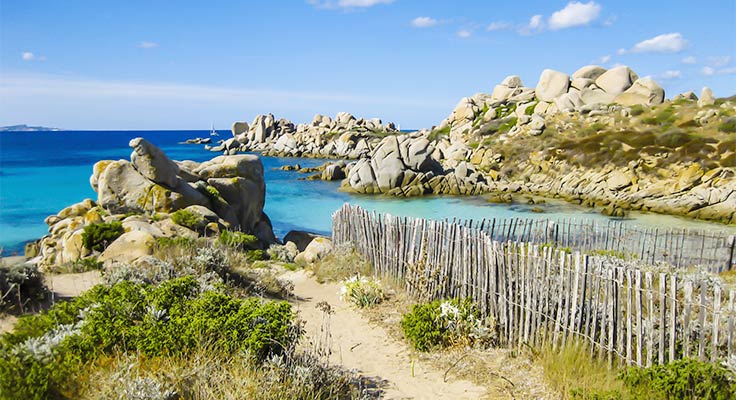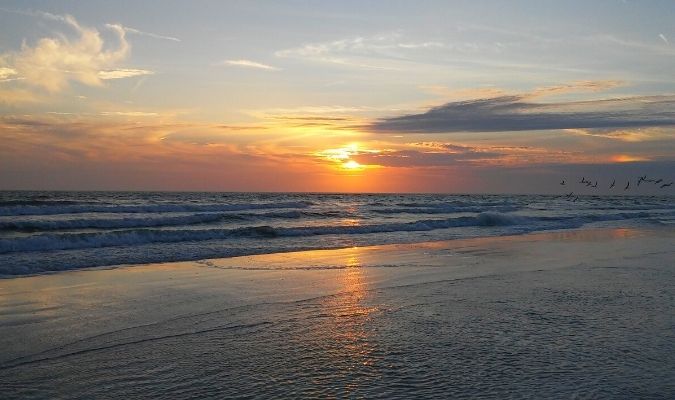 INLAND
Inland Corse-du-Sud also has its fair share of amazing nature and historical sites: the Piana Calanques, Scandola Nature Reserve, Alta Rocca, the Aiguilles de Bavella, etc.
You'll be fascinated by the archaeological site of Cucuruzza and the prehistoric site of Filitosa. Corsica's culture is strongly marked by its history.
Sports-lovers can hike up mountains or hop on a mountain bike or horse. Numerous outdoor activities make the most of the region's natural beauty – climbing, via ferrata, paragliding…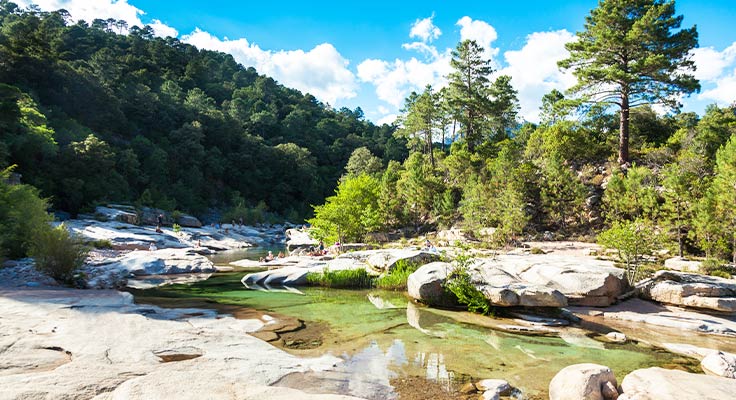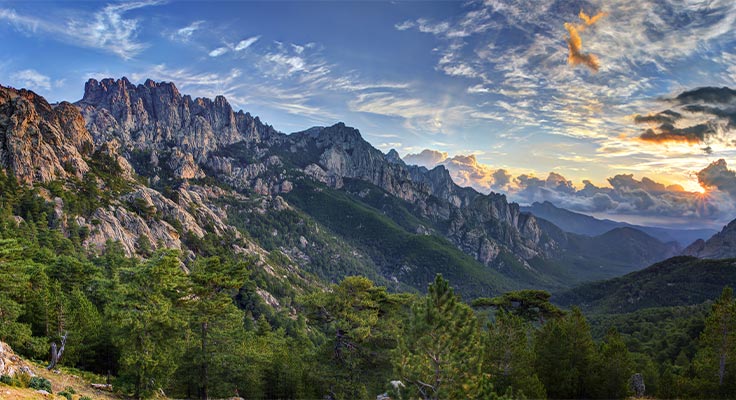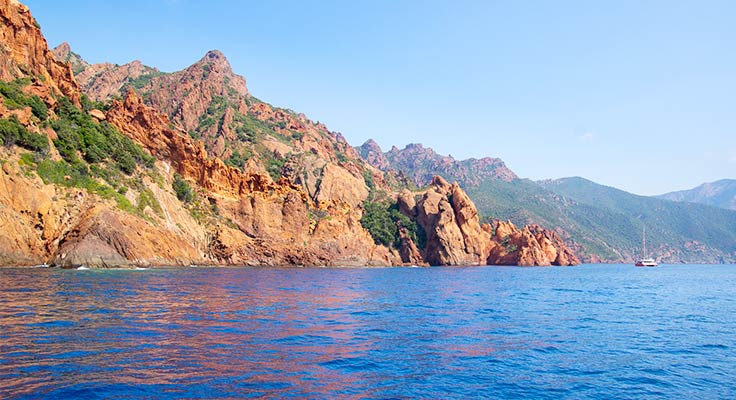 TOWNS AND VILLAGES
Book accommodation at a campsite in Corse-du-Sud and set off to explore the regions best sites. Get a taste of the culture by meeting the locals, going to traditional fêtes and sampling the local produce.
During your camping holiday in Corse-du-Sud explore Corsican towns and villages such as the mediaeval city of Bonifacio with its Roy d'Aragon staircase, marine caves that you can tour by boat and a marine cemetery.
You can also use your holiday to visit the citadel of Porto Vecchio and its Saint Jean-Baptiste church. In the heart of Alta Rocca, you find the small towns of Zonza, Sainte Lucie de Tallano, and Tizzano, without forgetting Ajaccio, the capital city and Napoleon's birthplace.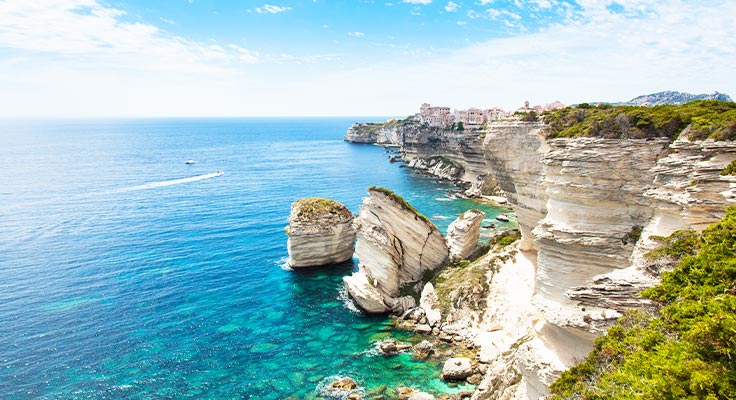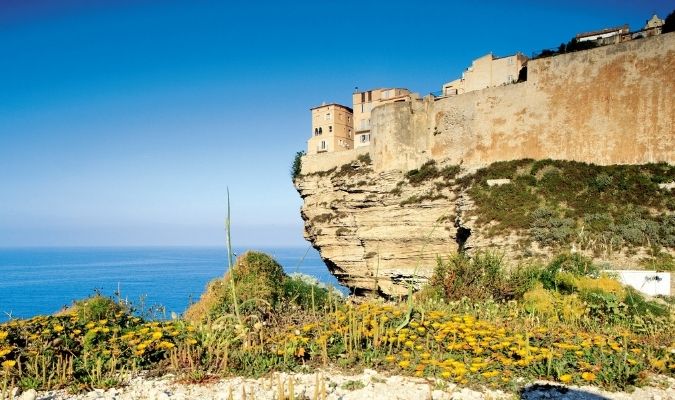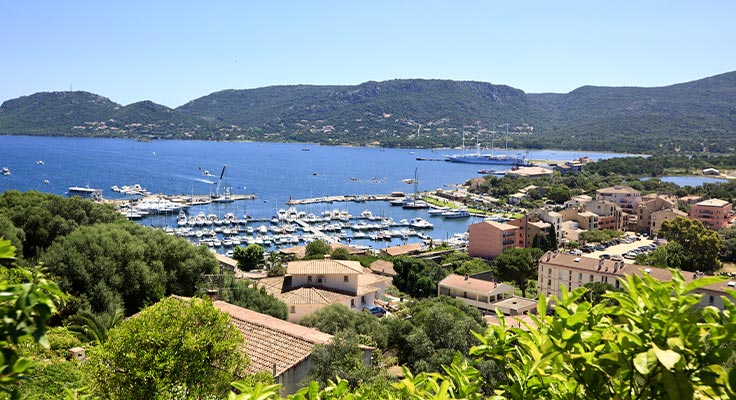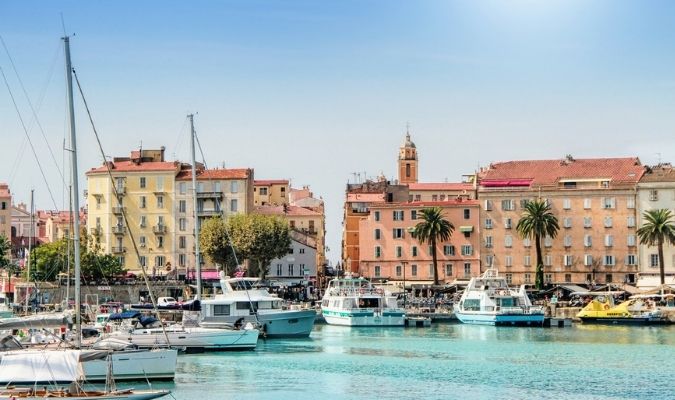 THE MARINA D'ERBA ROSSA CAMPSITE IN CORSE-DU- SUD
The 4-star Marina d'Erba Rossa campsite in Ghisconaccia is situated by the sea on a stunning east coast beach – an ideal holiday destination where you can fully recharge your batteries.
Its superb location means you can enjoy beach life and easily reach the region's local tourist attractions. You can choose from a range of accommodation where you're guaranteed to have a good night's sleep: mobile home, chalet, lodge, tent or camping car pitch.
On site, young and old have access to the campsite's fun facilities: water park with heated pool, paddling pool, giant slides, spa with sauna and jacuzzis, sports ground, playground…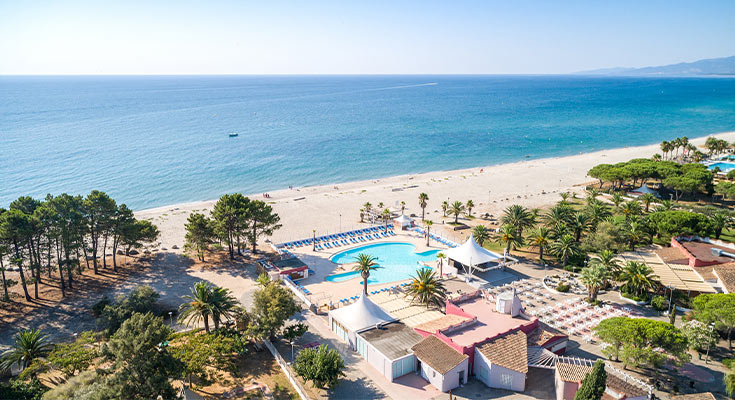 YOUR QUESTIONS / ANSWERS ABOUT CORSE-DU-SUD
Where to stay in Corse-du-Sud?
Stay on the coast at a Corse-du-Sud campsite and enjoy stunning sandy beaches and seaside activities, from lazy days to adrenalin-pumping water sports.
Where are the best beaches in Corse-du-Sud ?
Corse-du-Sud is home to stunning beaches including ones at Ghisonaccia, Pinia, Pinarello in Sainte Lucie de Porto Vecchio, San Ciprianu in Lecci…
What are the best sites to visit in Corse-du-Sud ?
Corse-du-Sud has numerous famous sites: the Scandola Nature Reserve, the small town of Zonza, the Lavezzi Islands, the Aiguilles de Bavella, the citadel of Porto Vecchio, the archaeological site of Aléria…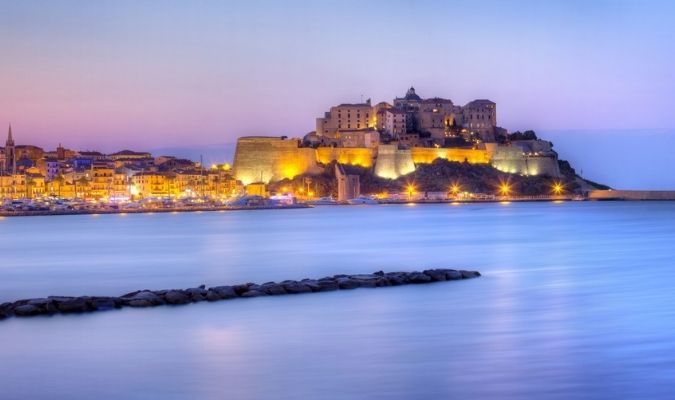 SET OFF AND DISCOVER CORSICA