Marina d'Erba Rossa
OUR SERVICES
The Marian d'Elba Rossa campsite welcomes guests in one of Corsica's most beautiful settings. Enjoy much-needed downtime in our 4-star campsite thanks to a wide range of services available on-site. Enjoy a home from home feel with our bar-restaurant, Wi-Fi access, equipment hire and on-site grocers.
"LE NEMO" RESTAURANT
Situated in the heart of Marina d'Erba Rossa, Le Nemo is a very popular Ghisonaccia restaurant.
Every day, you can sample our chef's traditional and modern dishes. Settle down on Le Nemo's partly-shaded terrace and dig into a wide selection of fresh produce. The menu also offers takeaway meals including our delicious pizzas which are cooked in a wood-fired oven.
Practical information:
Open 7 days a week from 12 pm to 2 pm and then from 7 pm onwards
From mid-May: one Corsican evening per week with musical accompaniment
From mid-May: themed evenings, paella, mussels and fries, rotisserie-grilled veal kebabs…
Breakfast and half-board package (reservation on-site only)
Remember to reserve your table or package!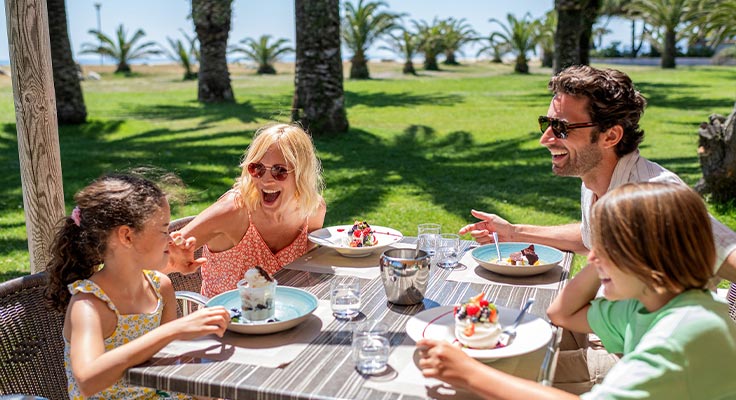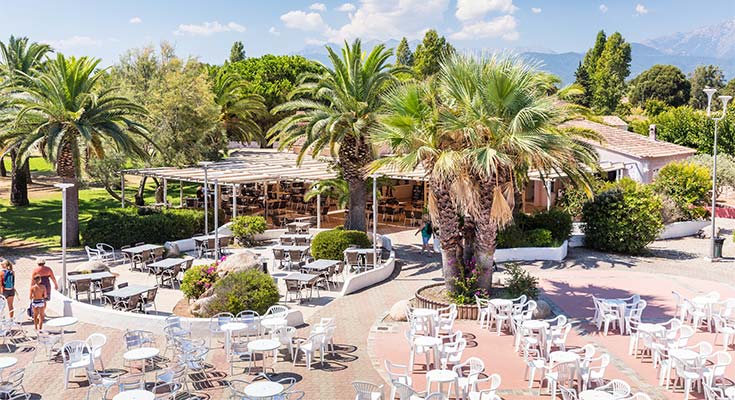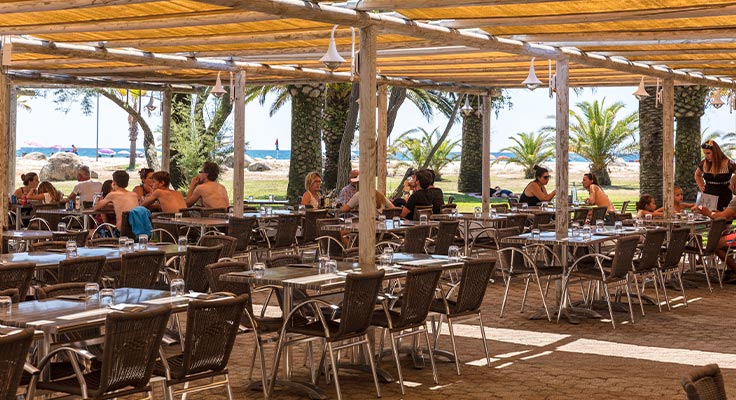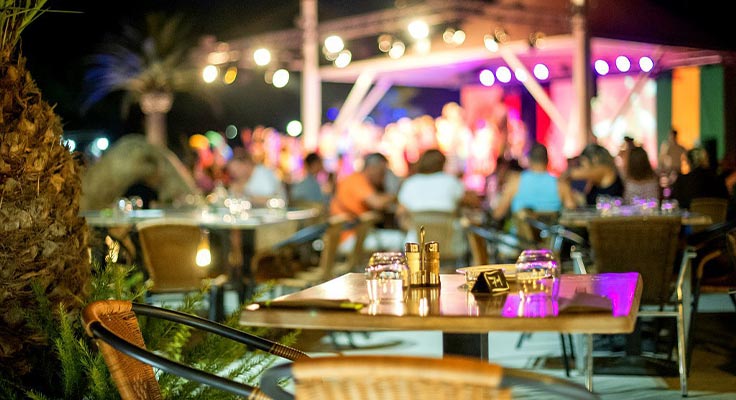 "LE NIAGARA" BAR
During the day or in the evening, enjoy a relaxing drink at one of the Marina d'Erba Rossa's bars. On the beach or in the heart of the campsite, settle down and enjoy the Corisan dolce vita. Our shady terraces are perfect for some fun downtime.
With friends or family, take a well-earned break and sip on a cocktail, a refreshing drink or treat yourself to a delicious ice cream.
Practical information:
Beach bar opening: beginning of July to the end of August
"Le Niagara" bar is open every day from May onwards, from 8.30am to midnight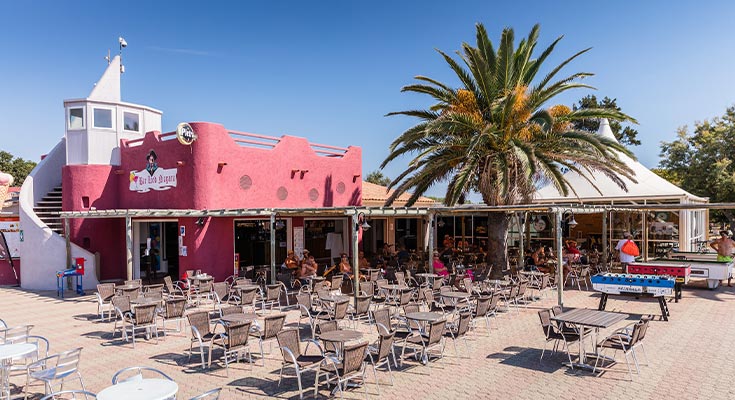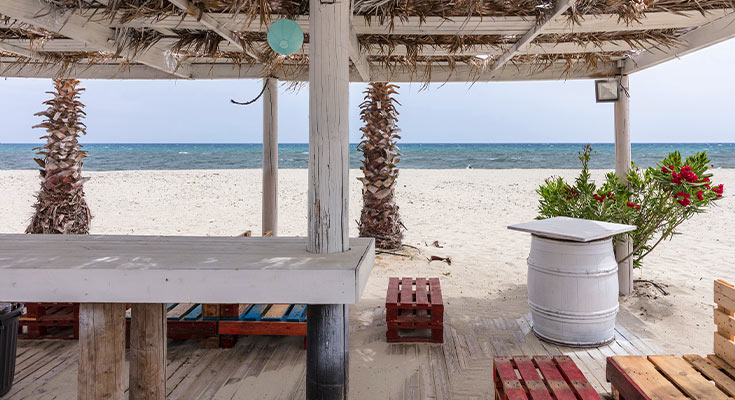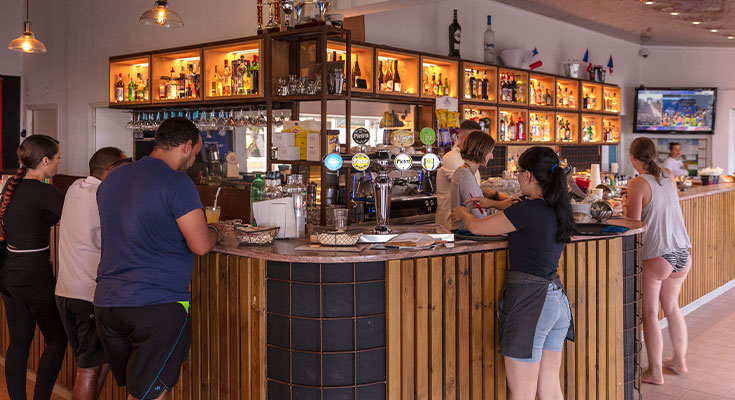 GROCERS
In the centre of the campsite, you'll find the Marina d'Erba Rossa campsite's mini-supermarket, which stocks a wide range of products: fruit & veg, dairy products, cold drinks, laundry detergent doses…
Nothing beats a good breakfast when you're on holiday. Once you're up, stock up on pastries and bread cooked on-site in our bread oven.
In addition to the grocers, the campsite also has a newsagents/souvenir shop. You'll find gear for the beach, magazines and souvenirs to take home with you.
Practical information:
Grocers opening dates: from the beginning of May to the end of September
When the campsite's grocers is closed, you can shop at the SPAR situated outside the campsite: open 7 days a week, 8:30 a.m. to 12:30 p.m. and from 3 p.m. to 8 p.m., from mid-April to mid-October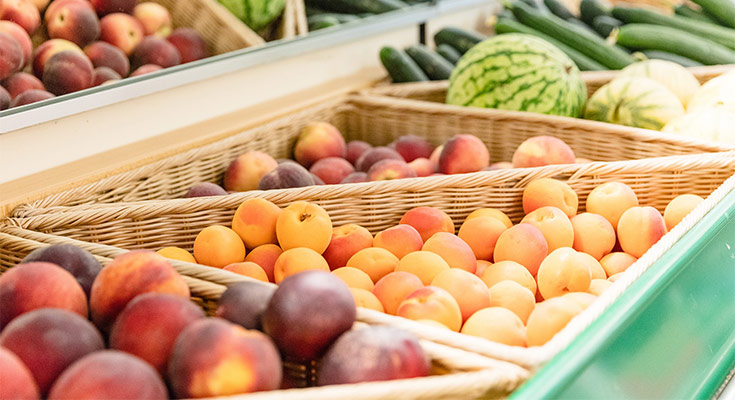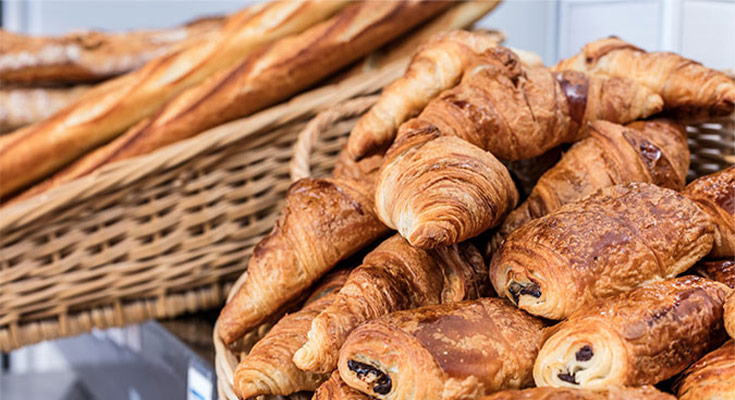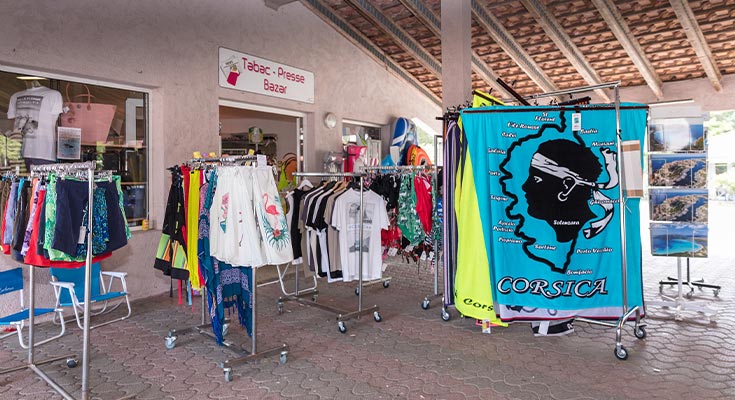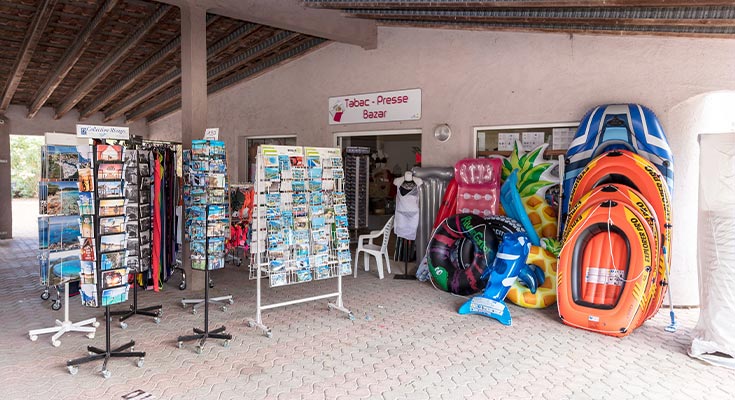 Wi-Fi
It goes without saying you'll want to share your fantastic snaps of Corsica! So you can stay in touch with your close ones, the Marina d'Elba Rossa campsite has a free Wi-Fi connection in the bar.
To make life easier, you can pay for a Wi-Fi connection that works in the rest of the campsite. This means you can go online in your mobile home or on your private pitch.
Prices:
7-day forfeit: €22
14-day forfeit: €33
21-day forfeit: €38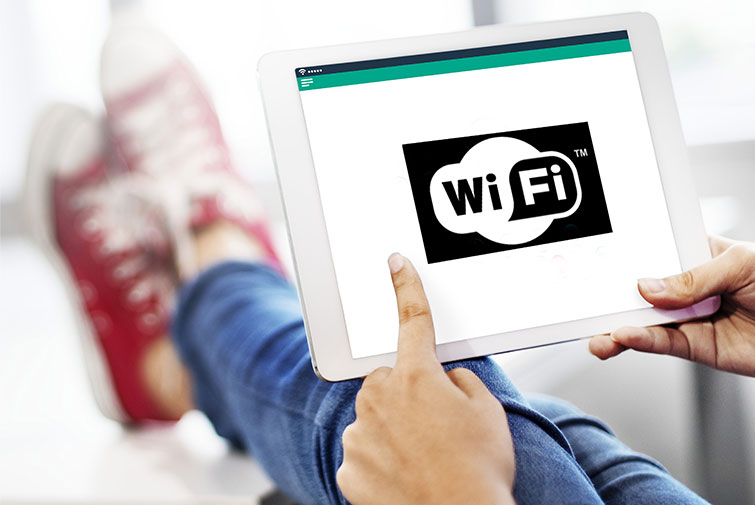 RENTAL SERVICES
Here at the Marina d'Erba Rossa campsite, we do all we can to make your life easier. Throughout your stay, you can benefit from a wide range of rental services.
Prices:
Fridge rental: €4.50 / day
Baby kit (high chair, cot, baby bath) €6 / day
Fabric sheet hire: €15 per bed / single bed
Fabric sheet hire: €17 / double bed
Safe rental: €3.50 / day
We can also lend you an iron and hairdryer – available from reception.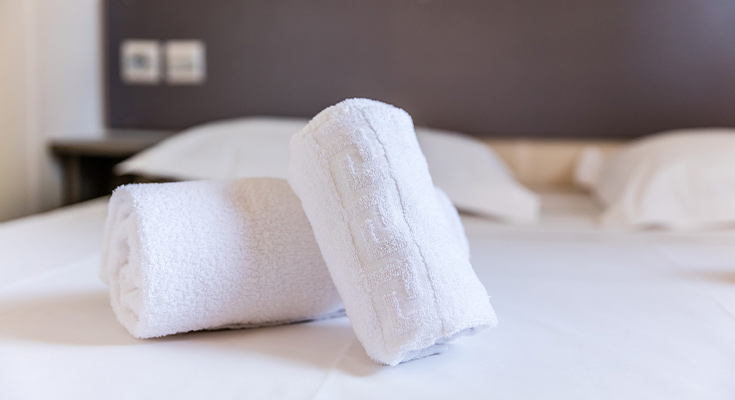 LAUNDERETTE AND CLEANING PACKAGE
Enjoy a care-free holiday! At La Marina d'Erba Rossa, your comfort is our priority.
Thanks to our launderette you can wear clean, freshly-ironed clothes throughout your Corsican holiday. The Cleaning package means you stay in holiday mode right up until the last minute.
Prices:
Launderette: €6.50 / load
Tumble dryer: €3.50 / load
Iron loan from reception
Cleaning package (if paid for on-site): €95
Cleaning package (if paid for while booking): €70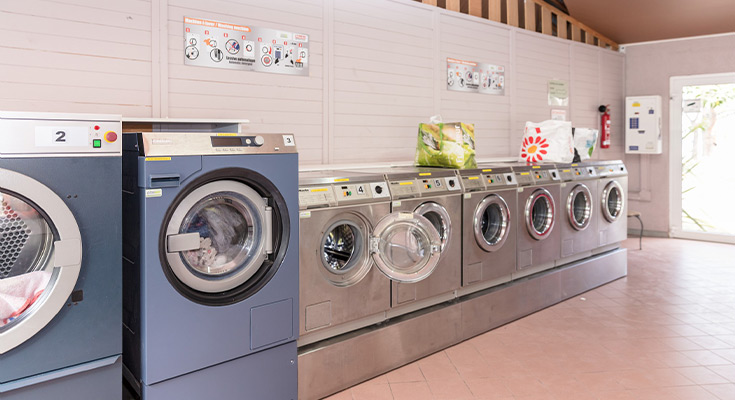 CLOSE TO THE CAMPSITE
Ideally situated in Ghisonaccia, the Marina d'Elba Rossa campsite is very close to local amenities and services. Whether you go on foot, by bike or car, you're not far from the town's shops and services.
Nearby shops and services:
Supermarket: 500 m
Small shops: 500 m
Bar / Newsagents / Souvenir shop: 4 km
Petrol station: 4 km
Doctor's surgery: 4 km
Chemist's: 4 km
Hospital: 60 km
Feel free to ask the team if you want to post something or have any questions regarding the local tourist attractions and shops.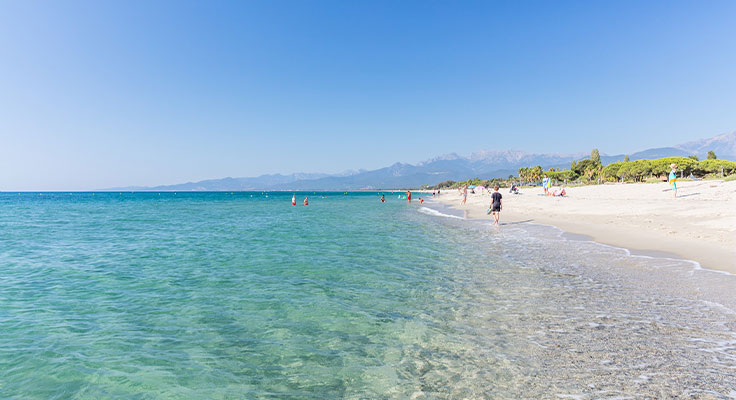 DISCOVER MARINA D'ERBA ROSSA'S WATERPARK