Marina d'Erba Rossa
DISCOVER CORSICA
Set off on a Corsican adventure by booking a camping holiday on the "Isle of Beauty". Whether with family or friends, Corsica offers a wide range of landscapes and activities suited to all visitors. A camping holiday in Corsica is the perfect opportunity to discover the island's cultural heritage.
Let yourself be carried away by Corsican polyphonics and musicians during the islands many traditional fêtes. Food-lovers can dig into mouthwatering local produce and dishes including beignets de brocciu (fresh sheep's cheese doughnuts), Corsican cured meats such as figatellu, pancakes made with chestnut flour, and canistrelli biscuits. From the seaside to inland areas, you'll be able to explore amazing nature sites as well as towns and villages steeped in history.
NATURE SITES
The Corsican coastline bordered by the Mediterranean sea is dotted with large sandy beaches to the east, hidden away untouched creeks to the south and a number of stunning gulfs and cliffs… The perfect place to brush up your tan, play with the kids or enjoy some water sports: paddleboarding, sea kayaking, surfing, diving, windsurfing… If you're on the Porto Vecchio side, the beaches at Palombaggia and Santa Giulia are perfect for some downtime. Enjoy a laze on the beach at Marana near Bastia, Terre Sacrée or Scudo beaches close to Ajaccio, and Balistra or Tamaris beaches near Bonifacio as well as Napoléon beach on Rousse Island.
Inland Corsica also has a wealth of stunning nature sites. Heading inland, Corsica reveals gorgeous, lush panoramic landscapes as well as more rugged, rocky terrain. Must-see sites include the Aiguilles de Bavella, the forest of Aïtone, Restonica Valley, the Calanques de Piana (a UNESCO World Heritage site), and the Gulf of Girolata. Touring this island provides a surprising and complete change of scenery. If you enjoy sports and outdoor activities, you can explore the island on a hike, by mountain bike, on horseback or try canyoning, climbing, the via ferratas or even paragliding.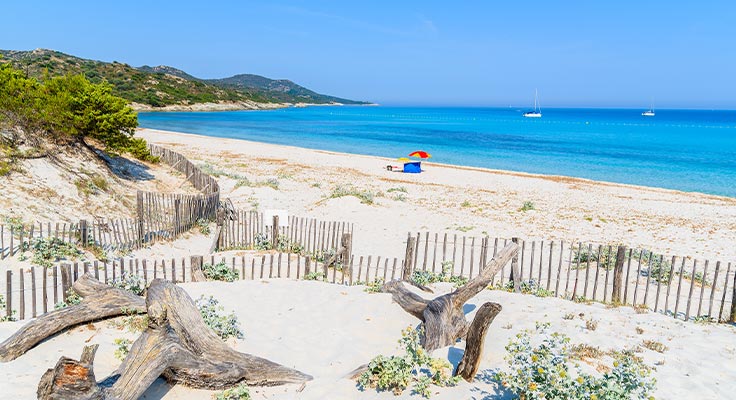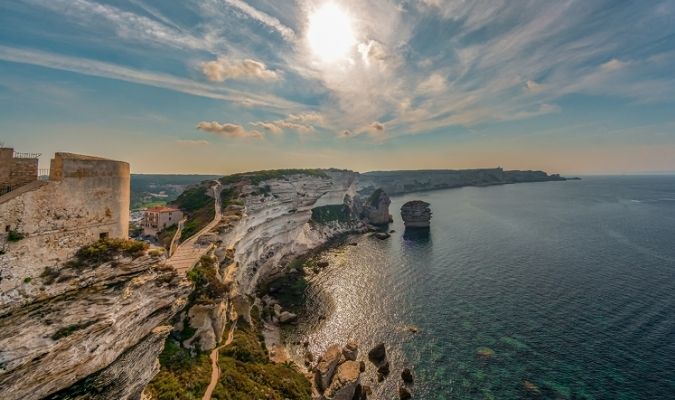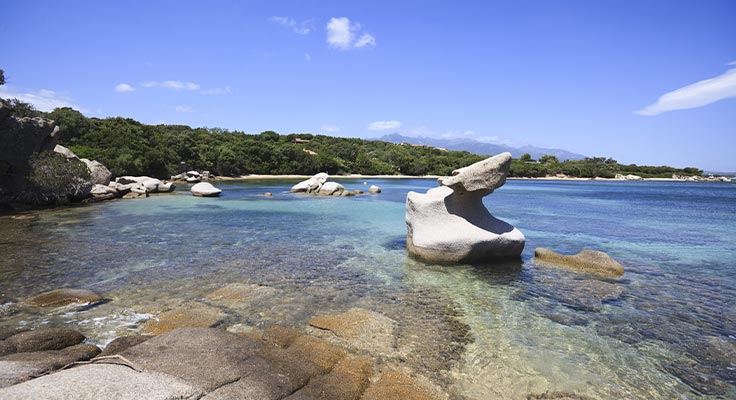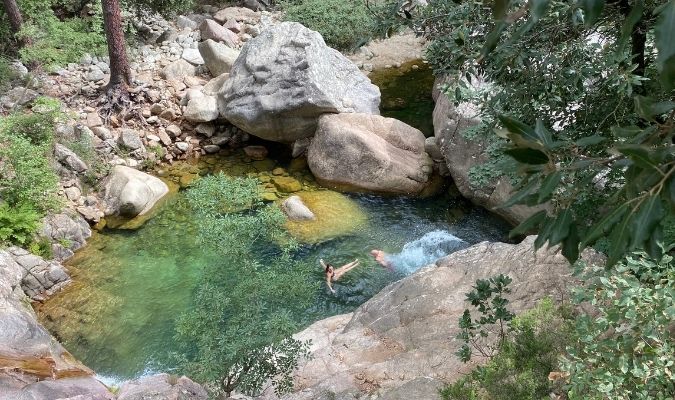 CULTURAL SITES
Corsica has a rich cultural and historical heritage. Every village and town is steeped in history. You'll find churches and fortifications as well as fascinating museums, including the Départemental Jérôme Carcopino Museum that houses artefacts from the archaeological site of Aléria.
During your Corsican camping holiday, visit the islands famous citadels such as Calvi with its Saint Jean-Baptiste cathedal, the Tour du Scalu and the remains of the house where Christopher Columbus was born. You can easily reach Porto Vecchio or Bonifacio, a historic small town perched on a cliff not far from the Lavezzi Islands. Stop off at Bastia and stroll around the Citadel, the Puntettu quarter and the marketplace… As an island marked by its military history, you'll find plenty of vestiges including forts and ramparts. Make sure you visit the Genoese forts of Matra, Girolata and Saint Florent.
And don't miss out on typical Corsican villages such as the mediaeval Sant'Antonino, which is classed one of the most beautiful villages in France. History fans will love the site of Filitosa in Sollacaro, home to statues and menhirs dating back 8,000 years.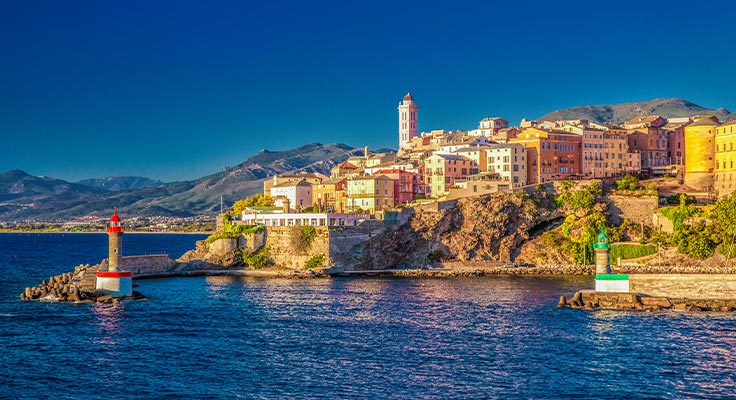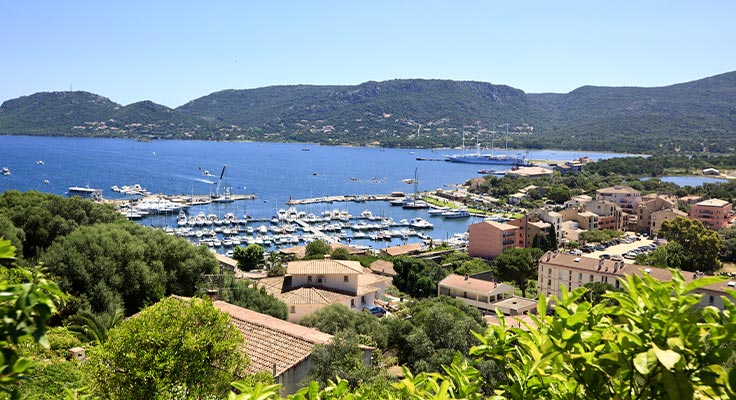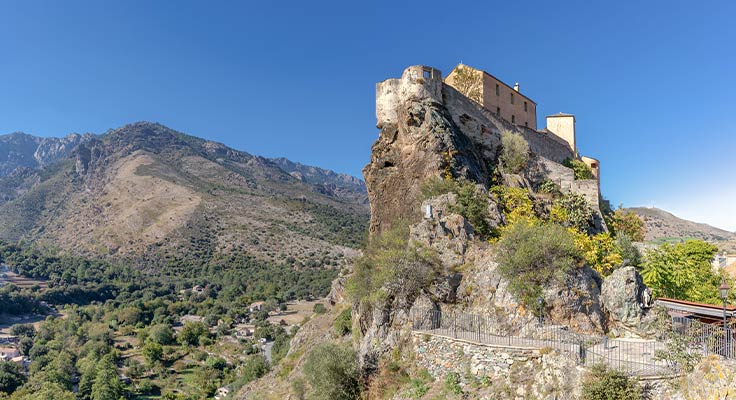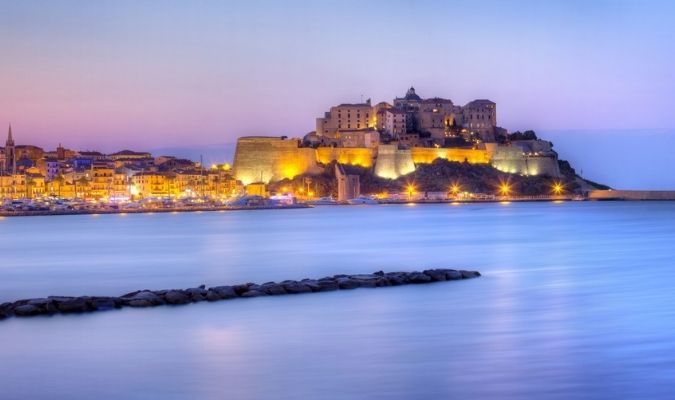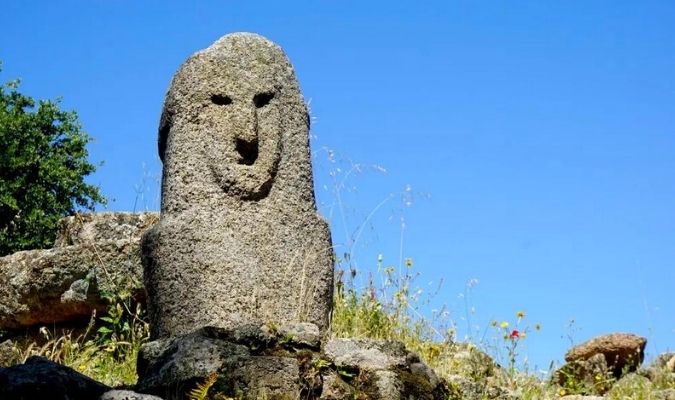 THE MARINA D'ERBA ROSSA CAMPSITE IN CORSICA
The 4-star Marina d'Erba Rossa campsite in Ghisonnacia is ideally situated by the sea, on a sandy beach that's close to all the region's tourist attractions. You can choose from a range of accommodation where you're guaranteed to have a good night's sleep: mobile home, chalet, lodge, tent or camping car pitch. Activity-wise, there's a heated pool, a kids' paddling pool, giant slides, a playground, a spa area with sauna, massages and jacuzzis… The campsite's entertainment team organise numerous fun and sporty events, suited to all members of the family.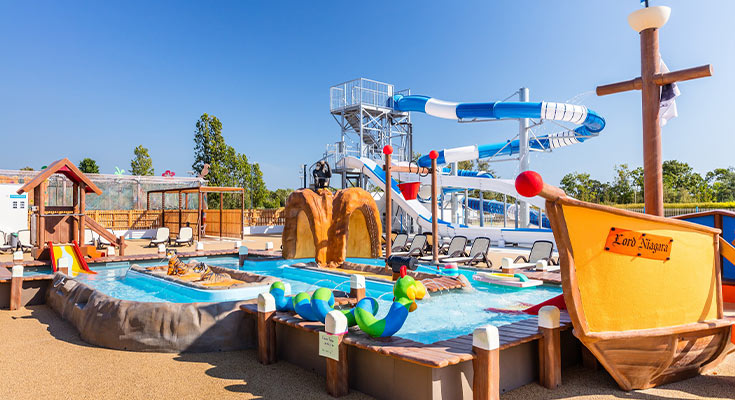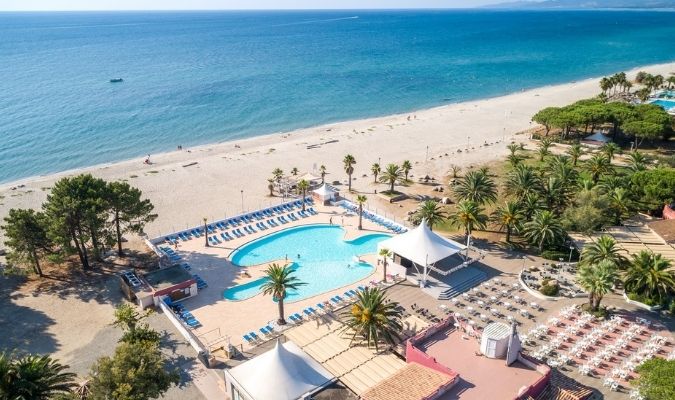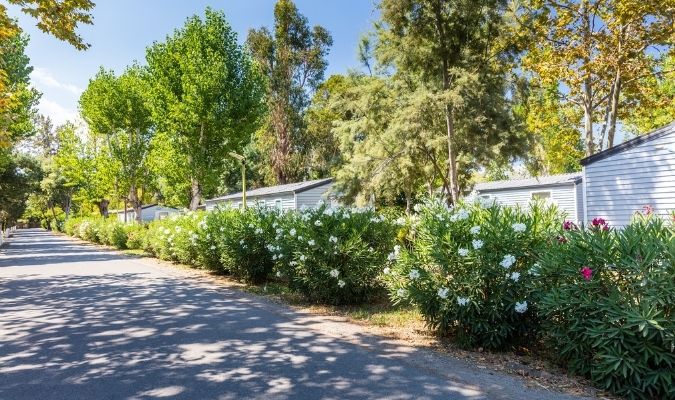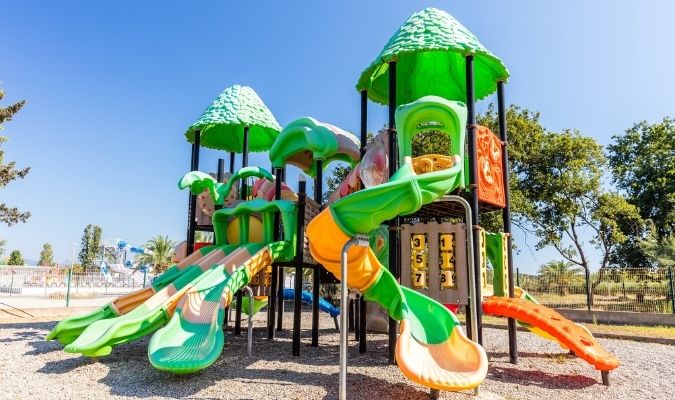 YOUR QUESTIONS / ANSWERS TO QUESTIONS ABOUT CORSICA
Where can I stay in Corsica,
If you stay on Corsica's eastern coast, you'll find long sandy beaches, perfect for a family holiday. In addition to being by the sea, you'll also be close to tourist attractions.
Where are the best beaches in Corsica?
Corsica is famous for its incredible beaches, including the untouched Pinia beach in Ghisonaccia, and the beaches of San Ciprianu in Lecci, Capo Sperone in Bonifacio, the Bay of Campomoro, and Lotu beach.
What are the must-see places in Corsica?
Explore the Lavezzi Islands during a dive, check out the Scandola Nature Reserve and the beaches in Porto Vecchio, go birdwatching on the Sanguinaires Islands, pay a visit to Bastia and Sartène, and finally take a hike along the Aiguilles de Bavella.